As you're setting up your study, you can save it at any point as a draft. Once the final version of your study is saved, you can still review prior to launching it.
Saving your Study
The final step in setting up your study is to save it. Saving will move your study to the Dashboard where you can review and then launch it.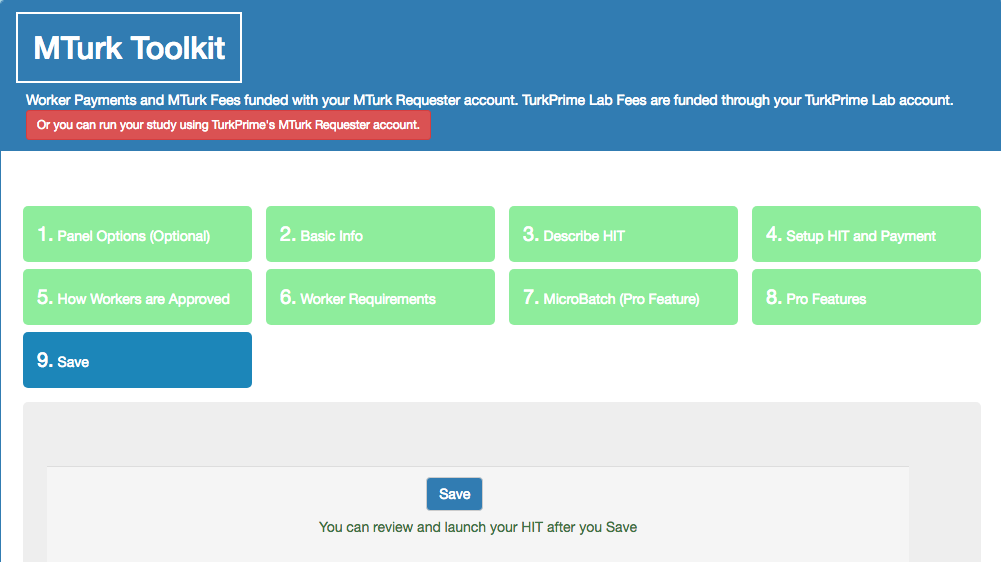 Reviewing your Study
After saving your study, you can review the details before launching it. By clicking on the Survey Details button for your study you will activate a dropdown box with additional study information.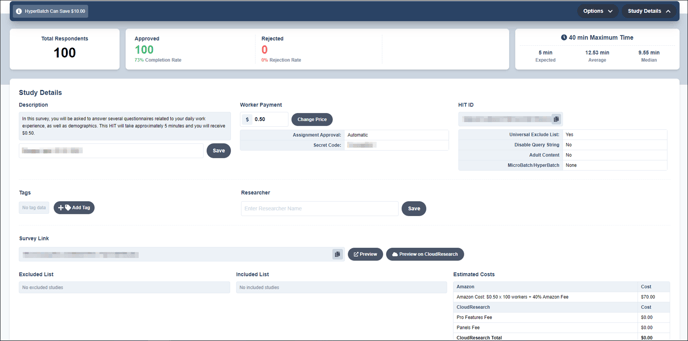 In addition to reviewing your study, CloudResearch offers several options to preview your study in different formats before launching. In the upper left corner of the dropdown box you will see links to preview External Survey Link MTurk HIT Preview and CloudResearch Survey Preview.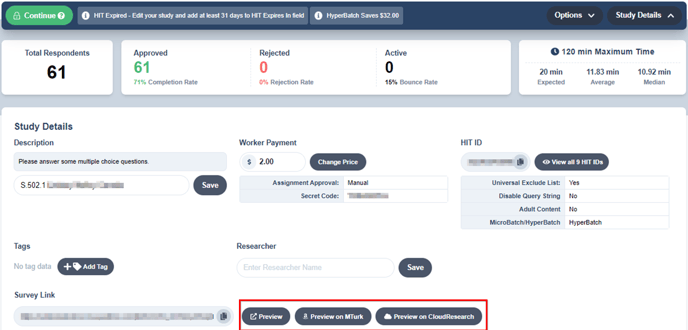 The "Preview" link will allow you to preview your survey as programmed in your survey platform (e.g., Qualtrics, SurveyGizmo). The "Preview on MTurk" link will allow you to view your study as it appears on MTurk, provided you login with an MTurk account and have the qualifications necessary for the HIT. Finally, the "Preview on CloudResearch" link will allow you to see what the CloudResearch survey page looks like for workers on MTurk. If you are using a dynamic approval code, the only way to see everything a participant sees is using the CloudResearch Survey Preview.
Launching your Study
After reviewing your study, the final step is to launch it. From the Dashboard, select the Launch Options button. Then, you can decide to Launch Now or Schedule Launch.