The cost of a study on Prime Panels depends on sample size, sample demographics, and the length of your study. For a general study with no demographic targeting, the cost is as follows:
Prime Panels Pricing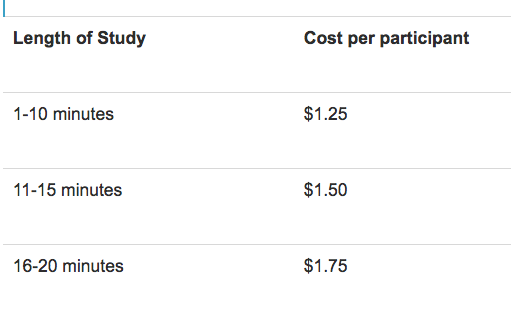 To see how much your study would cost when targeting different demographic groups, you can use the feasibility calculator on our Create a study page. Simply enter the details of your study and our calculator will display the cost in real time. The price you see on the calculator includes all fees and participant compensation.
For more advanced demographic targeting than what is available with our self-service option, you can complete the Managed Research form for a quote.