Credit Card
To fund your CloudResearch account using a credit card, go to the Account section in the header and select Fund Account.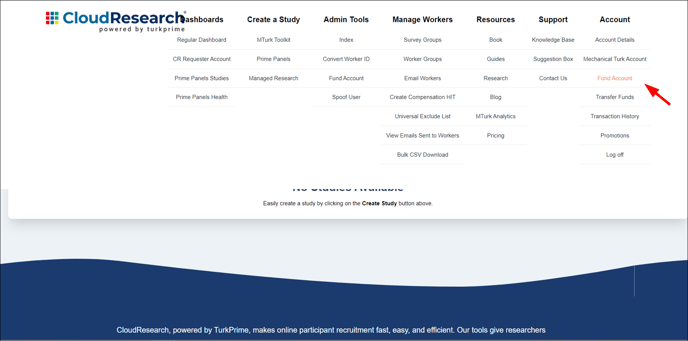 On the next page, you can enter your credit card information and the amount you'd like to add your Lab Balance.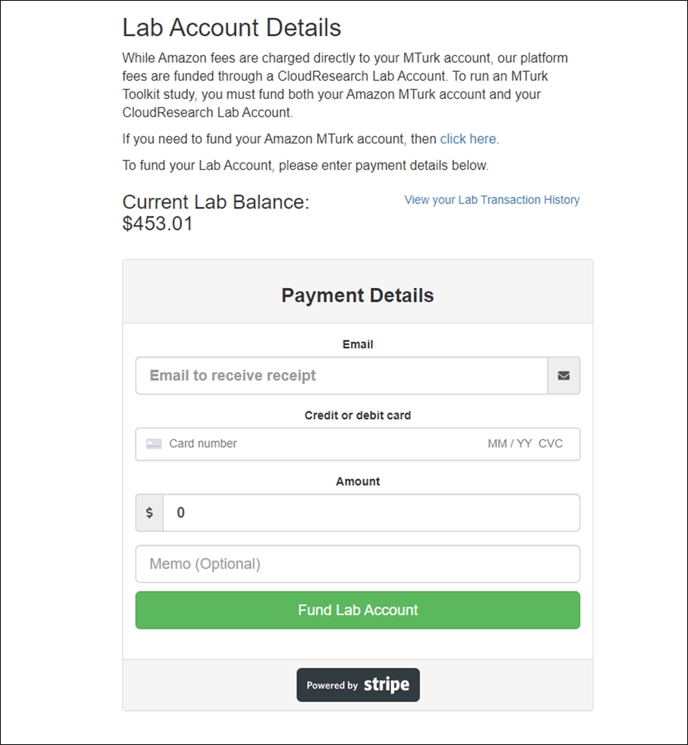 Invoice/Receipts
Invoices are typically distributed after Managed Research studies end. We send invoices through email and they can be paid via credit card. If you would like to pay your invoice by bank wire or check you can also do that (more information on both options below).
We can also distribute invoices as custom receipts. If you need an official invoice with specific information included, please contact our customer support. We can create a custom invoice for you with the details you need.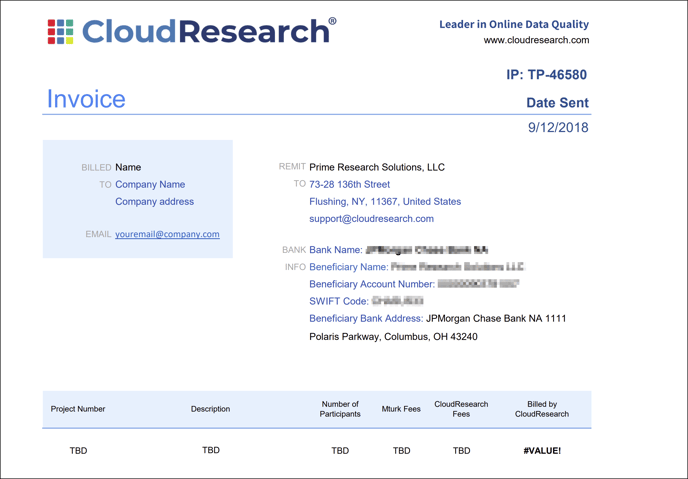 Check or Money Wire
If you would like to pay by check or money wire from a financial institution like a bank, please contact Customer Support. The CloudResearch representative you correspond with will need to know what University or Company the check or money wire will come from, the amount, and when we should expect it. Also, if you are sending a money wire, you must fill out CloudResearch's W9 Tax form and give the CloudResearch Bank Wiring information to your bank.