Finding your Transaction History
To locate your transaction history:
Navigate to the Account icon in the header of the main page
Click on Transaction History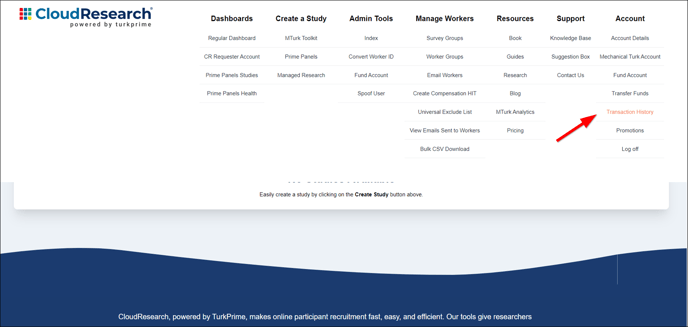 Printing Receipts
From this page you will see your transaction history as well as the option to View Printable Monthly Account Statements.
Custom Invoices/Quotes/Receipts
If you would like a custom invoice or receipt, please contact us at support@cloudresearch.com with the information you would like included on the document. Custom invoices and receipts typically take 3-5 business days.