Prime Panels is an online platform with more than 40 million research participants worldwide, which allows for complex demographic targeting. To set up your study, follow the steps below.
Select Panel Options
Determine Study Settings
Set Quotas (Optional)
Add an End of Study Redirect
Review, Pilot, and Launch
1. Select Panel Options
The first step in setting up a Prime Panels study is selecting the demographic features of the sample you intend to target. You can choose from basic demographic features such as age, gender, ethnicity, education, income, etc. Or, you can choose from a list of more sophisticated categories like level of education, occupation, time spent exercising, number of children, and much more.
To target very specific or complex samples on Prime Panels requires the help of a CloudResearch Project Manager. Tell us about the study you'd like to run and we can provide you with a quote.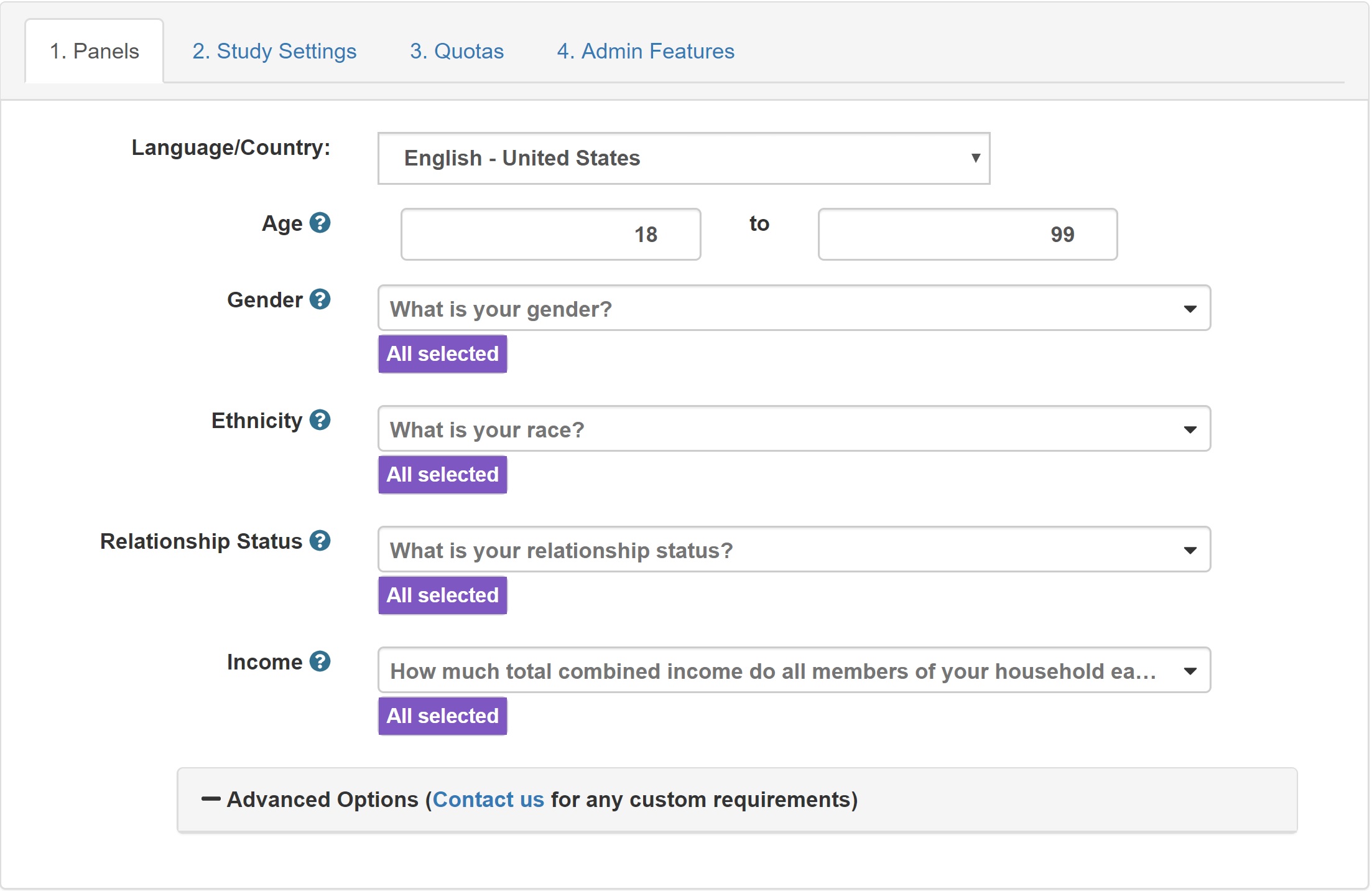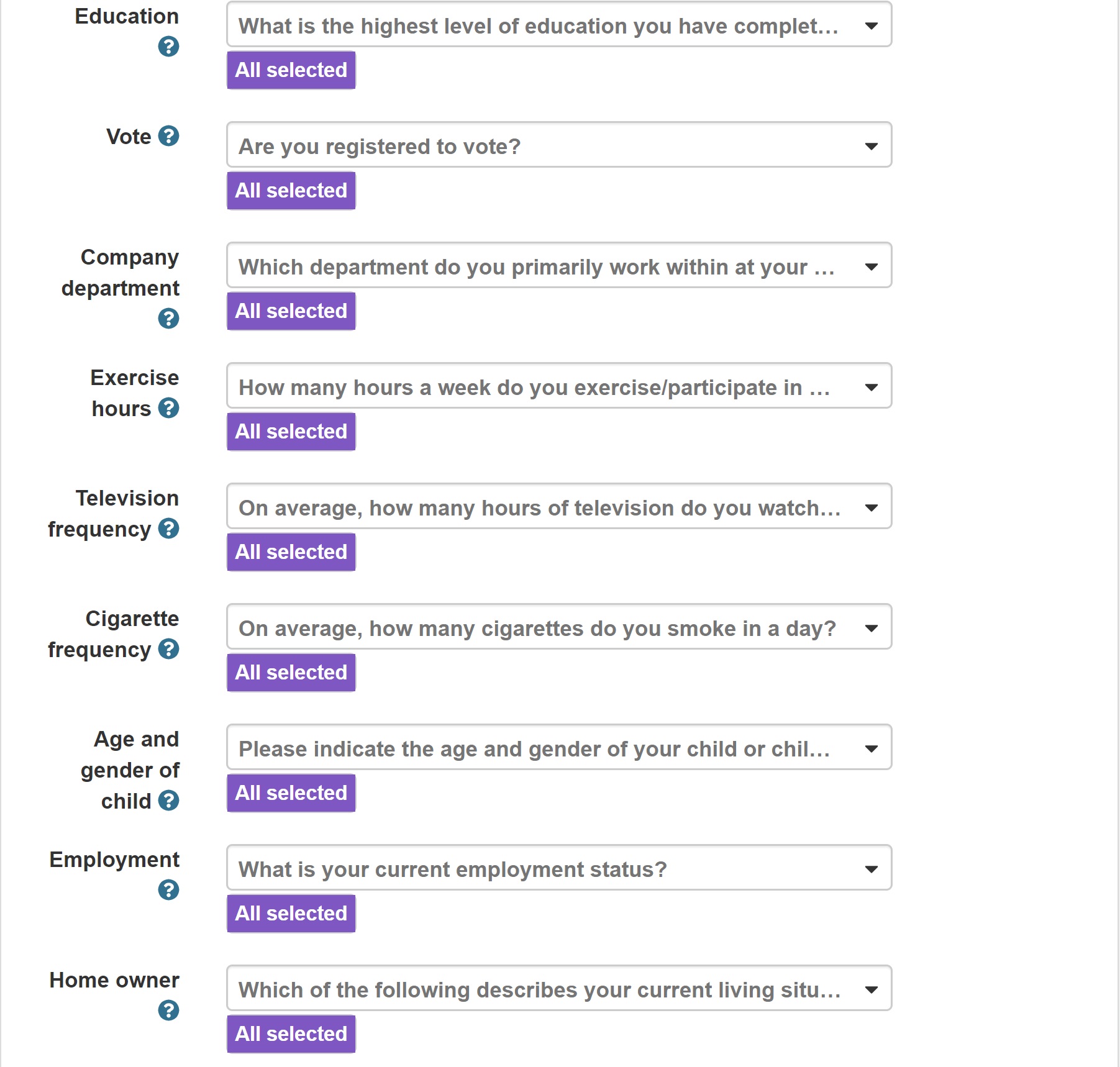 2. Select Study Settings
After selecting Panel options, the next step is to determine your study settings. On this page, you can give your project a name for internal use (i.e., not shown to workers), a title for external use, and enter your survey hyperlink among other things.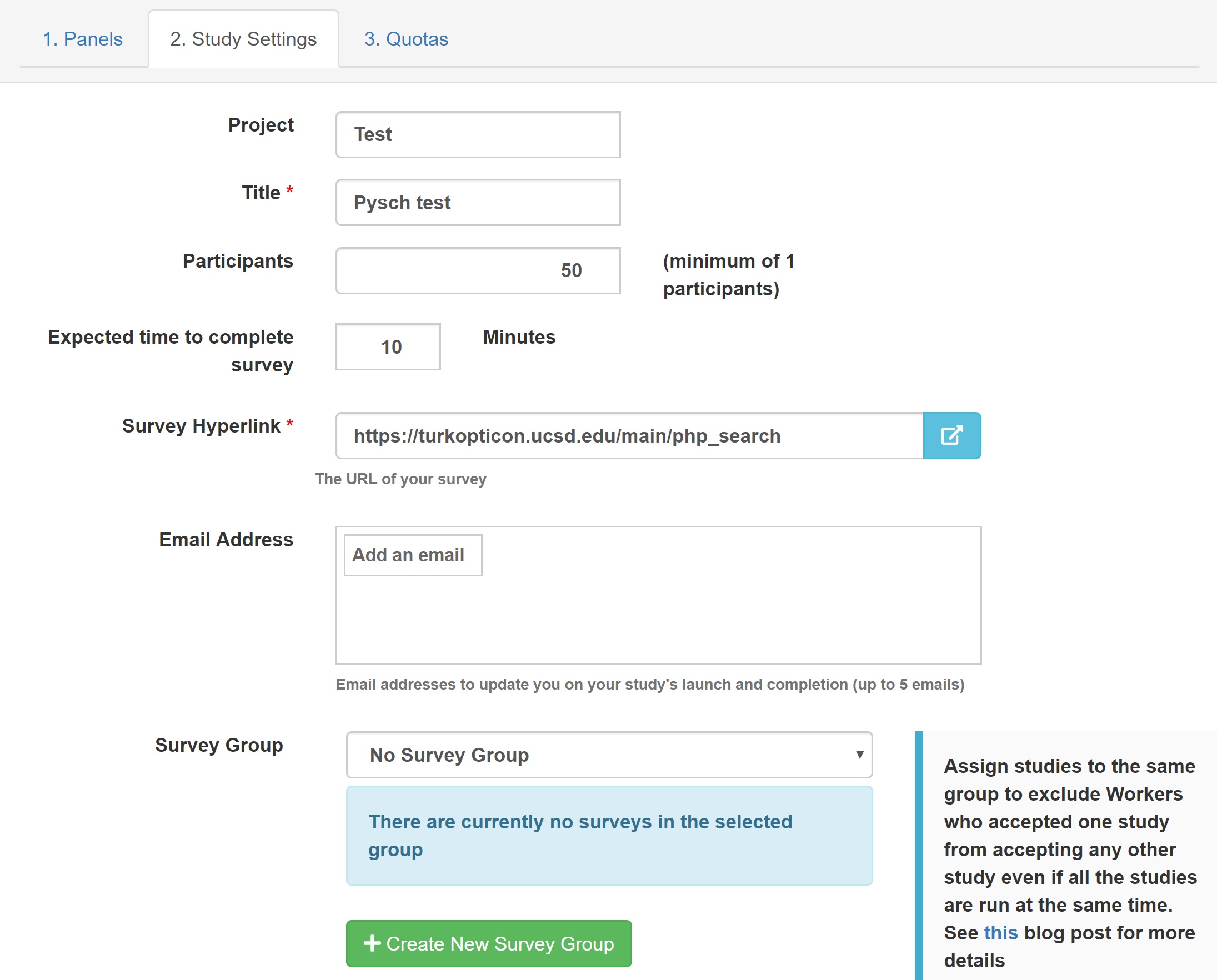 3. Set Quotas
After determining study settings, you can set quotas to ensure your sample contains a specific number of participants from different groups. For example, if you want to ensure your sample is balanced by gender, you can add a gender quota and specify that 50% of your sample should be male and 50% female.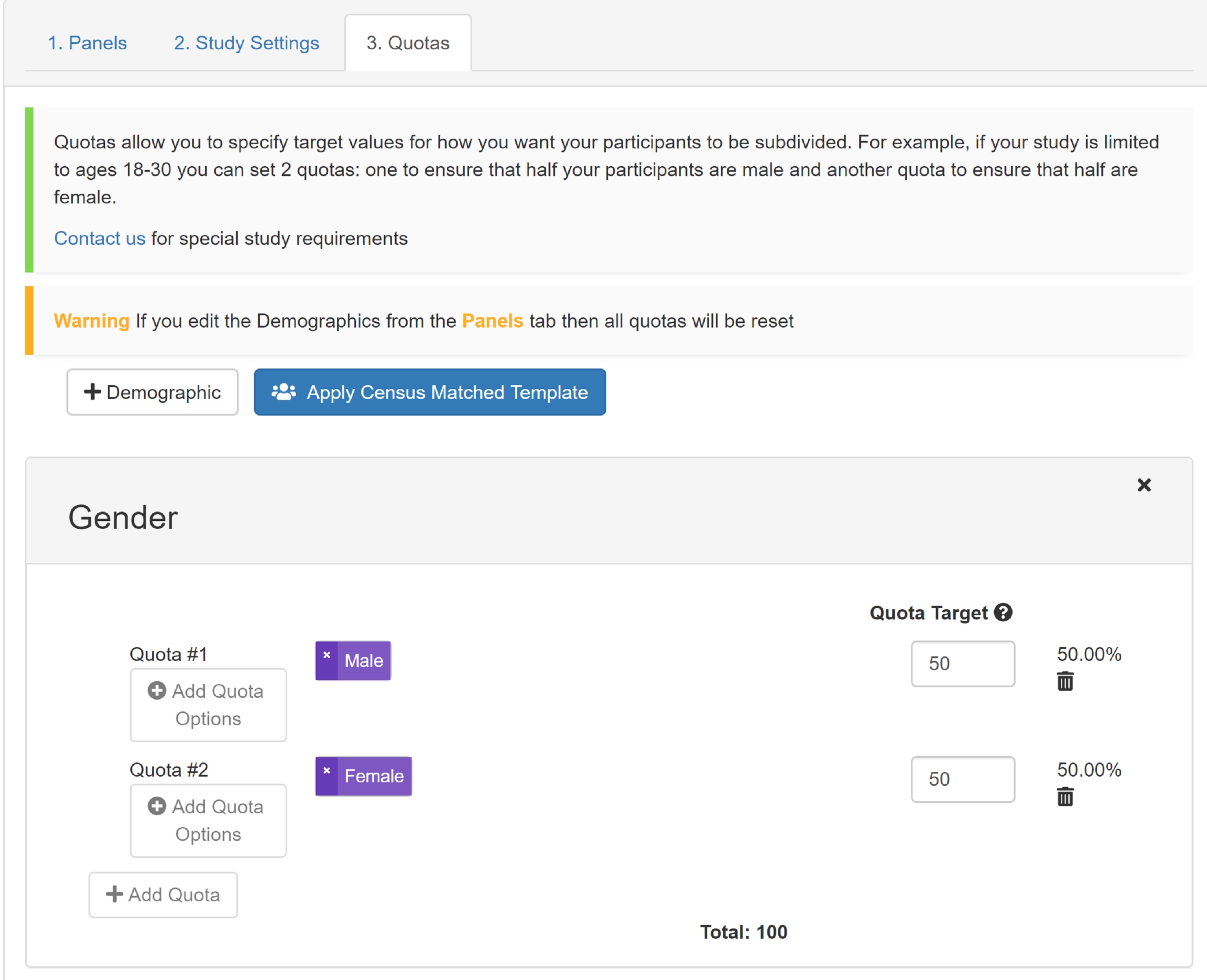 Other quota options include the ability to stratify your sample based on any demographic characteristic you're targeting or to apply a census-matched template.

4. Add an End of Study Redirect
On Prime Panels participants demonstrate they have reached the end of your study by landing on a special end of study termination page. To make sure participants land on this page you need to do two things. You need to setup your survey to collect each participants' unique assignment ID, and you need to setup the last page of your survey so that it directs participants to the termination landing page. Instructions for how to accomplish both of these tasks are available for download from the study creation page.
5. Save, Review, Pilot, and Launch
The final step in the study setup sequence is to Save your study. Once the study is saved, it will appear on your Dashboard where you can Review and then Launch it. When you Launch your study, you will be asked to review the end of study redirect. After the review, you can run a small pilot or launch your full study.