Funding your CloudResearch Account
To fund your CloudResearch account (also known as "Lab Balance"), go to the profile icon in the header of the main page and select Fund Account.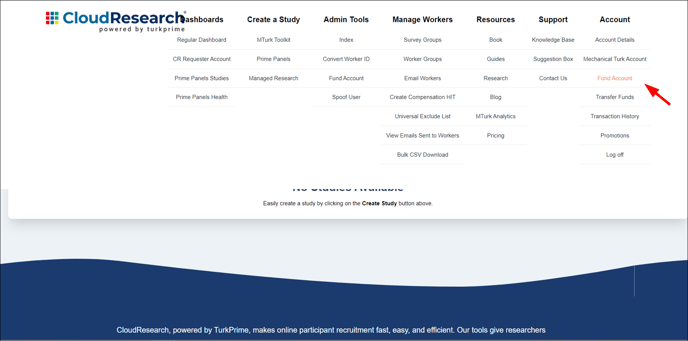 On the next page, you can enter your credit card information and the amount you'd like to add your Lab Balance.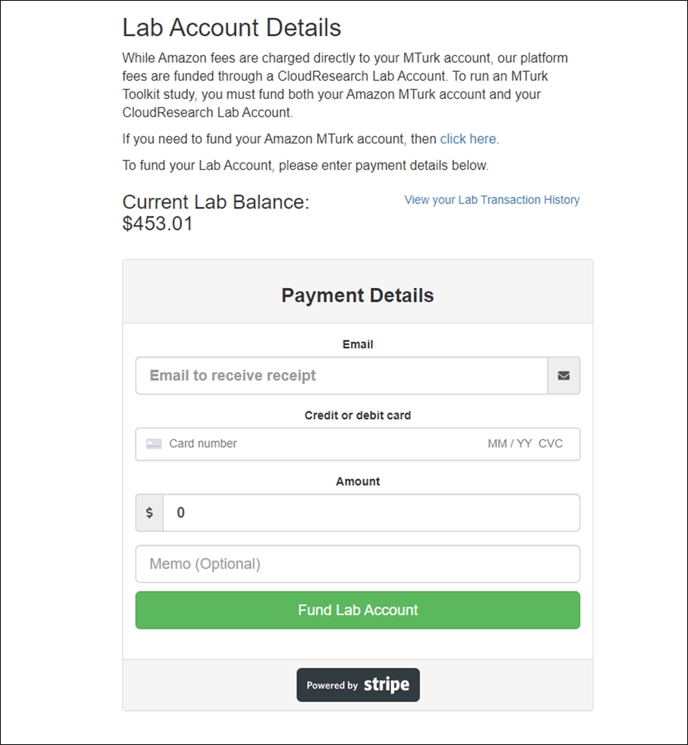 If you would like to fund your MTurk account, select the click here button on the top of the page and you will be redirected to the Mechanical Turk website.