To launch studies on MTurk from CloudResearch, you need to setup an AWS account and link the AWS account to CloudResearch. The steps below explain how to do this.
Go to the Amazon Mechanical Turk Developer page to create your Amazon Web Services (AWS) account.
This web page lists the 4 steps you will need to take to set up your Amazon AWS account, which is necessary in order to link MTurk and CloudResearch. For each step listed in the following instructions, you will keep coming back to this web page to complete the set up in its entirety.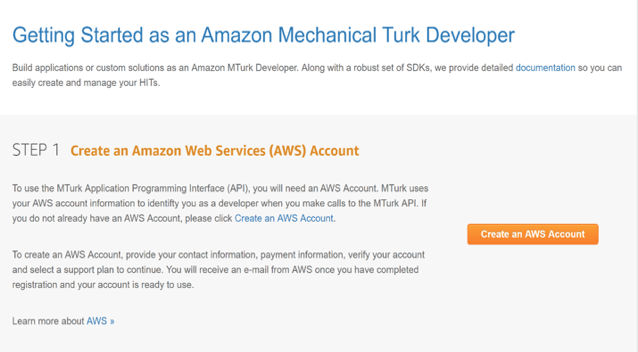 Click the Create an AWS Account button to begin the process of creating your MTurk account. Although your AWS account allows you to use AWS services with fees, you should not incur any AWS fees for setting up MTurk studies.
On the first page, enter your personal information and then press continue.
On the second page, you will be asked to enter credit card information. Amazon requires a credit or debit card on file in order to cover charges that an AWS user might regularly incur (e.g., computing charges, database storage charges). As mentioned above, however, you should never incur charges from AWS simply for setting up and launching studies on MTurk.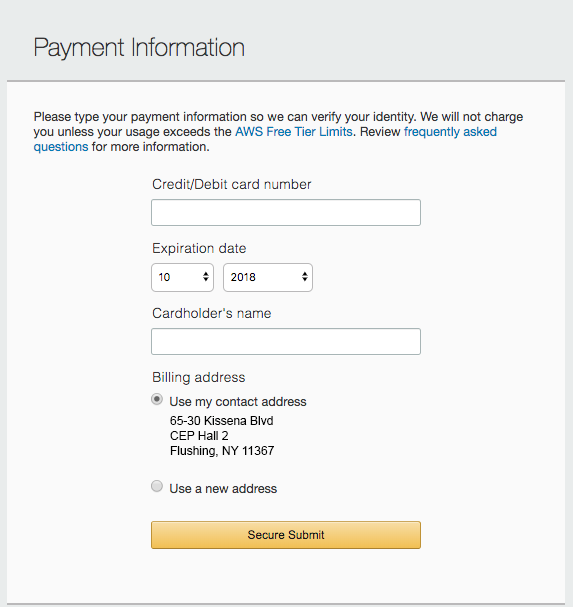 After you enter your credit card information, you may be asked to complete a two-step verification process in which Amazon will call you and ask you to enter a PIN provided on your computer screen.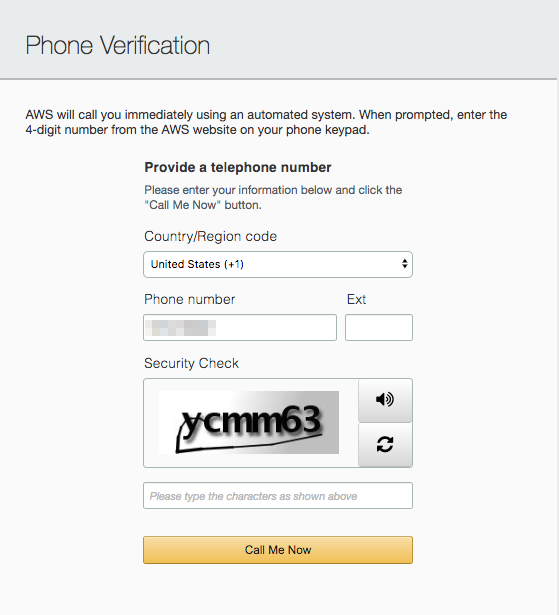 Once your verification has been successful, you will be notified on screen.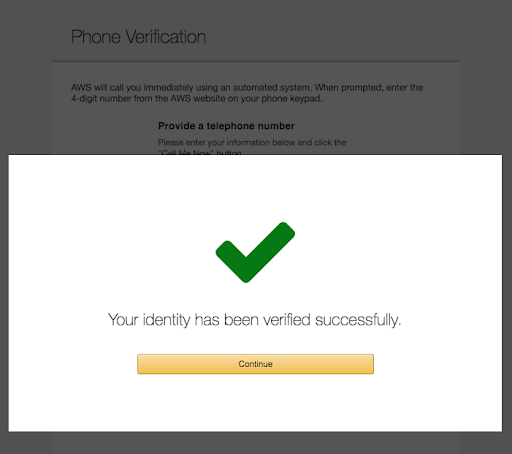 After the verification process, you will be asked to select an AWS plan. Select the Basic Plan—it's the free option. After selecting a plan, you are done with Step 1.