You can notify workers that they are eligible for your study using the Email Included Workers feature.
In order to email workers, a few qualifications must be met.
The workers you intend to email must have completed and been approved for at least one of your previous studies.
You must place the workers onto an Include List when setting up your study.
Your study must be "Live" and workers must not have already accepted the HIT.
Once you have set up your study, created an Inclusion List, and made the study live, you will see on the dashboard a button to "Email Included Workers."

Once you click the Email Included Workers button you will be taken to a page where you can craft the message you want to send workers. Once you have the message you want to send, click Schedule Message.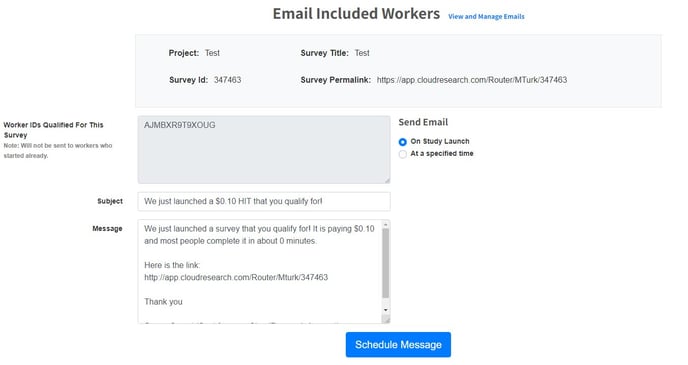 Sending Follow-up Emails
Once you email workers, the dashboard button will change to display the last time you emailed workers and how many workers were included. As workers accept the HIT, the number of emails going out will decrease.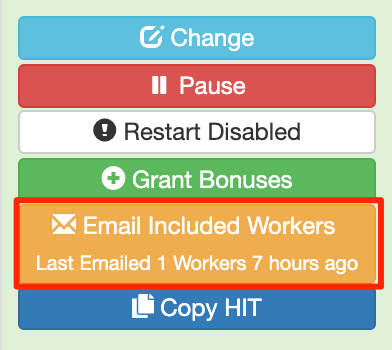 If you notice after a day or two that some of the included workers have not participated you can click the Email Included Workers button and craft another email to be sent to workers who have not yet participated.
NOTE: If you email workers to let them know about a study and some of them reply that they cannot accept your HIT, there are several different factors that may be preventing them from accepting the HIT.